Meet Our Friendly Cypress, TX Dental Office Staff
The first thing you'll notice when you walk into North Cypress Dental is the incredibly friendly and inviting atmosphere. Members of our staff have been hand-picked to provide you the best possible experience during your visit to the dentist. Learn more about our team below.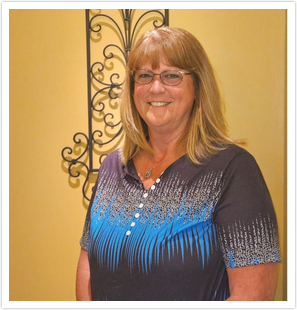 Kelly, Financial Coordinator
Kelly has been a member of our staff for 25 yrs and has been in the dental field for 40 yrs. She has three grown boys, 5 grandchildren and just recently made the decision to move to San Antonio to be closer to her grand kids. She will continue to be a part of our team remotely. She will miss the one on one with the patients but is happy to still be a part of this great team.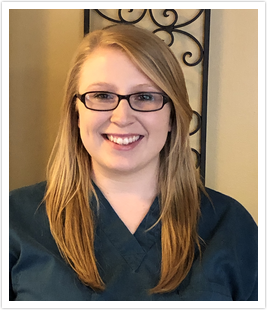 Sarah, Scheduling Coordinator
Sarah joined our team in July 2020 as our front office scheduling coordinator. Sarah was born and raised in Texas. She has her Associates of Science in Healthcare Management. She has a 5 yr old daughter and loves spending time with her family. Sarah loves the dental field and enjoys the patient interaction working in the front office.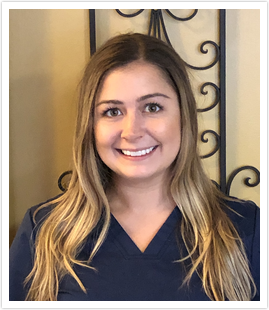 Maddy, RDA/ Scheduling Coordinator
Maddy is our newest member of our team. She just graduated as an RDA from Houston Dental Assistant School and is gaining experience in both the clinical and front office areas. Maddy is a mom to a 2 yr old daughter and loves being a mom. She loves spending time with her family on the lake, being outdoors and helping people.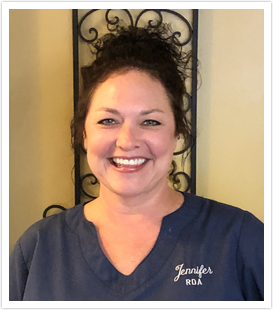 Jennifer, RDA
Jennifer has been with our staff for 20 yrs. She has 31 yrs experience in the dental field. Jennifer enjoys working with patients to improve their dental health.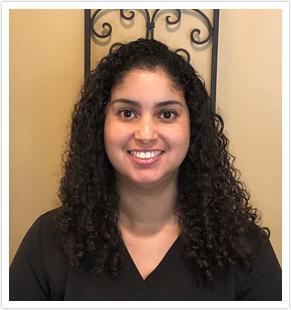 Elva, RDA
Elva joined our team in Aug 2020 as our dental assistant. She has 19 yrs experience in dental assisting. She has one son age 12 who loves to play sports and do Karate. Elva loves to spend time with her family traveling, swimming, camping, and trying new restaurants. She loves Pilates and Yoga. Elva loves the dental field and working closely with the patients in keeping up with their dental health.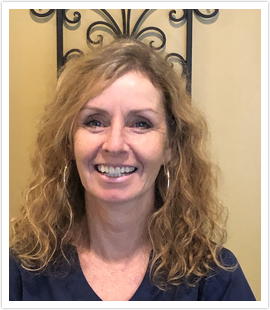 Maureen, RDH
Maureen has been with our office for 23 yrs now since she graduated from hygiene school. She graduated from Wharton County Community College Dental Hygiene School in 1998. She has 41 years experience in the dental profession from assisting to front office duties.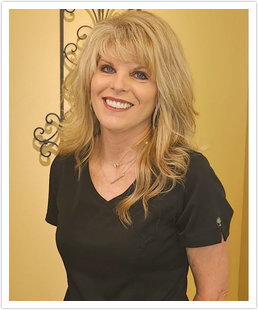 Melony, RDH
Melony joined our team 10 years ago as our full time hygienist. She graduated from Howard College in 1997 in dental hygiene and has been in dentistry for 23 years. Melony is married with one daughter. She enjoys the outdoors, running, and gardening.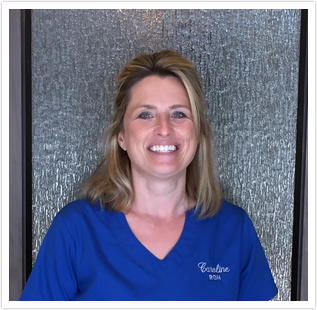 Caroline, RDH
Caroline is one of our newest members of our staff as a part time dental hygienist. She graduated from dental hygiene school in 1996 and has been practicing hygiene since then. Caroline has been married for 22 years and has 3 boys ages 16,10, and 4. She recently moved from the DFW area and grew up in west TX. She loves to watch her children play sports and spend time with her family.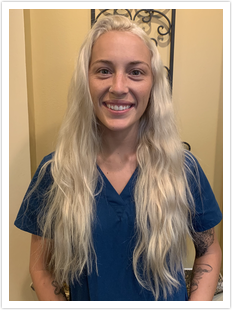 Sky Handy, Scheduling Coordinator
Sky is the newest member of our team. She is from Arizona, married and has 2 boys ages 6 and 3. She enjoys the outdoors and spends as much time as possible enjoying it with her family. She is new to the dental field and wants to pursue her career in the same direction. She enjoys working with the patients and her fellow team members.