Meet Our Friendly Cypress, TX Dental Office Staff
The first thing you'll notice when you walk into North Cypress Dental is the incredibly friendly and inviting atmosphere. Members of our staff have been hand-picked to provide you the best possible experience during your visit to the dentist. Learn more about our team below.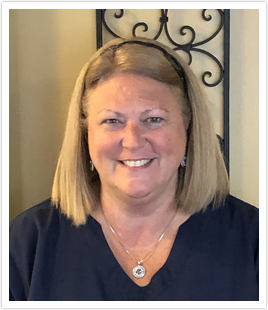 Kelly, RDA/ Financial Coordinator
Kelly has been a member of our staff for 20 yrs and has been in the dental field for 37 yrs. She is married and has 3 boys, 2 of them married and starting their own families. She has a 16 yr old still at home. She loves the dental field and enjoys working with the patients.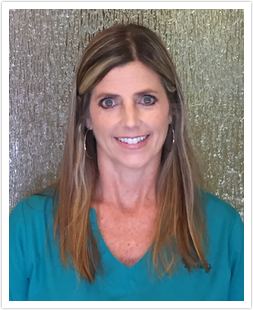 Wendy, Scheduling Coordinator
Wendy joined our staff as our scheduling coordinator in October 2010. She is originally from Indiana and graduated from Purdue University in 1986. She is married and has 3 daughters. She enjoys working with people and spending time outdoors.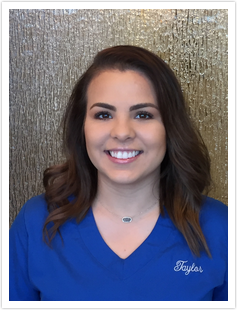 Taylor, Scheduling Coordinator
Taylor has been a part of our team as the scheduling coordinator since July 2014. She has been in the dental field for 4 years. She is currently working part time and attending Lone Star College to further her education. Taylor loves to spend time with her family and enjoys the outdoors.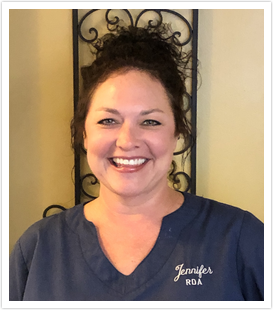 Jennifer, RDA
Jennifer has been with our staff for 15 yrs. She has 26 yrs experience in the dental field. Jennifer enjoys working with patients to improve their dental health.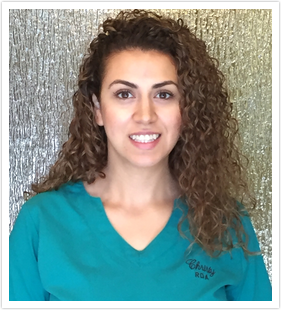 Christy, RDA
Christy started out as a full time team member as our dental assistant in 2013. She has been assisting since 2006. She recently had her second child and is now back with our team as a part time assistant. She loves spending time with her family and traveling.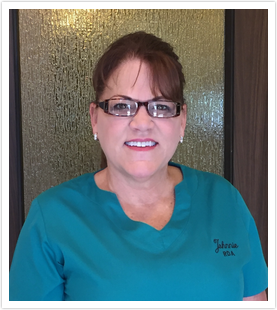 Johnnie, RDA/ Scheduling Coordinator
Johnnie has been with our practice since July, 2016 as our part time RDA, part time front office staff. Johnnie has 23 years in the dental field as an RDA and enjoys working with patients to improve their smiles and dental health. She has 2 children that she couldn't be more proud of. She enjoys working with numerous charities and loves the outdoors.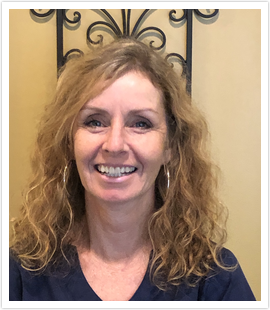 Maureen, RDH
Maureen has been with our office for 18 yrs now since she graduated from hygiene school. She graduated from Wharton County Community College Dental Hygiene School in 1998. She has 36 years experience in the dental profession from assisting to front office duties.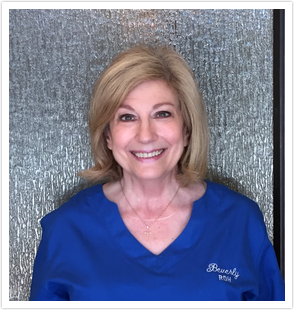 Beverly, RDH
Beverly has worked as a dental hygienist in our office for 17 years. As a graduate of LSU-School of Dentistry, she has been employed as a hygienist for 41 yrs. in Louisiana and Texas. Beverly is married with one child and one grandchild.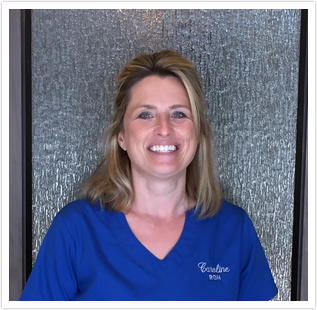 Caroline, RDH
Caroline is one of our newest members of our staff as a part time dental hygienist. She graduated from dental hygiene school in 1996 and has been practicing hygiene since then. Caroline has been married for 22 years and has 3 boys ages 16,10, and 4. She recently moved from the DFW area and grew up in west TX. She loves to watch her children play sports and spend time with her family.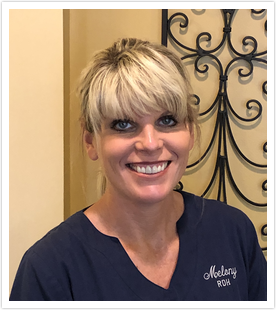 Melony , RDH
Melony joined our team 4 1/2 years ago as a part time hygienist and just recently became full time. She graduated from Howard College in 1997 in dental hygiene and has been in dentistry for 22 years. Melony is married with one daughter. She enjoys the outdoors, running, and gardening.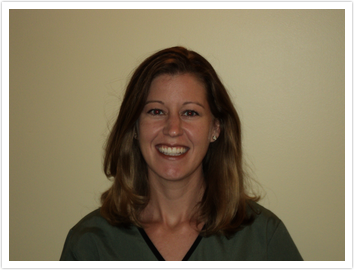 Emily, RDH
Emily has joined our team as a part-time hygienist for 6 yrs now. She is a graduate of Lone Star College - Kingwood School of Dental Hygiene. Emily is married and a mother of three very active boys. She enjoys working out, cooking, and playing soccer with her boys.